Being a well-known and renowned manufacturer of barrier and high barrier flexible packaging, as well as an expert in improving packing processes, we also offer graphic designs for packaging. We have a professional design office, where a team of experienced and creative designers helps to adapt graphic designs to preferences of our Customers, and to optimise quality and price of a finished product. We design graphic for packaging in cooperation with the Customer's marketing department and on a basis of their suggestions.
Graphic designs for packaging - from an idea to implementation
An appropriate graphic design for a packaging, regardless of whether we are talking here about meat, dairy, fish or other industry, is a very important element of the brand visual communication and a way of developing its identification through a unique image. Printing on the packaging aims at attracting customers' attention in a shop, but at the same time, it cannot mislead them. Thus, not only a unique design or high class graphic style are important, but also ensuring that the design is a vehicle for providing the most important information about the product.
A consumer standing in a shop aisle usually will not spend in it 30 minutes, but rather reach for a product that stands out. They will make their decision after a brief, probably lasting several seconds, reading of information that is visible at the first glance. Thus, when designing graphics for packaging, it is important to combine an attractive visual appearance with functionality. And such are characteristics of designs printed on packaging designed by our graphic designers.
Packaging graphic designs - what do we offer?
Our mission, guiding us in designing of graphic solutions for packaging, is to ensure that our Customer's brand stands out amongst its competitors, so it is remembered and purchased. On one hand, graphic designs for packaging created by our experienced and creative graphic designers are innovative, while on the other, they are based on proven solutions already associated with a product packed in it. Therefore, packaging graphic designs designed by us will:
be visually attractive and aesthetic;
meet all requirements in force in a given sector (meat, dairy, fish, medical or other);
attract consumer's attention;
inform a consumer about product advantages;
ideally fit into the Customer's brand image;
be an element consistent with other forms of brand promotion;
stand out amongst other packaging from the same sector;
contribute to a positive perception of the brand and products offered by it.
Why is correct graphic designing of packaging important?
Designing graphic designs for packaging is a task that is better entrusted to professionals. It has to build a permanent bond between the brand and the consumer choosing it. The popular saying is that you should not judge a book by its cover, but actually it is this proverbial cover, i.e., the packaging, that makes a consumer select a specific product. And here not only a range of colours or symbols used is important, but also contents presenting advantages of a given commodity. Of course, it is important to match it to the target group, to build a loyal group of consumers. Our range is designated for both local family businesses and for companies known in Poland and beyond its borders. We have implemented many designs adopted to needs and expectations of our Customers, and to specific requirements of a relevant sector. We do this on a basis of our long term experience, and on our knowledge about branding, but also focusing on creative approach, keeping an open mind and attention to trends and shoppers' preferences changing over time.
What flexographic printing is?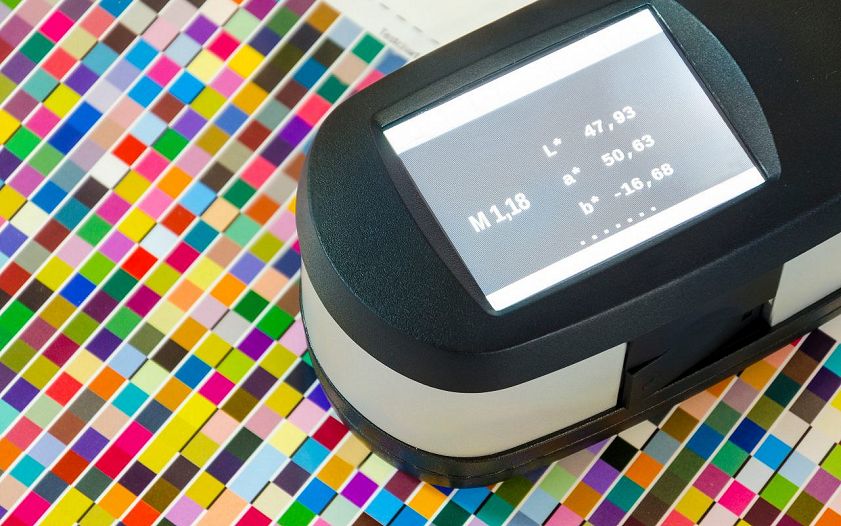 Today, flexographic printing is one of the most robustly developing printing technologies. It can be used for printing on many different substrates while maintaining high printing quality and efficiency. This technology can be used for all types of materials manufactured by SUPRAVIS S.A., starting with the barrier films, through shrink bags, up to shrink tubes.
Graphic designs are prepared on-site by our professional graphic design office equipped with cutting-edge hardware and software. We provide you with counseling and servicing of the highest quality, with attention paid to every aspect of the printed product.
If you want us to print your own design, a design for printing must meet minimum technical requirements and should contain:
a vector file in the pdf, ai, eps, or cdr format;
a file for images/photos: PSD or tiff, of a minimum resolution 300 dpi, with or without ISO coated.icc profile;
a minimum line thickness - 0.2 mm;
a minimum line thickness in reversed print - 0.4 mm;
a minimum font size - 6 points;
fonts converted to curves;
print for up to 10 colors in the CMYK + PANTONE SOLID Coated format;
an option for printing with matt varnish or with the Touch effect in the second run.
We are looking forward to cooperating with you! Together we will create packaging graphic designs suiting your needs and help your products reach consumers' hands.
Should you have any questions, please do not hesitate to contact us!
Many printing possibilities